Summer School 2021
'The God Who Speaks' Celebrating, living and sharing God's Word
This event has now ended
Save the date for our next Summer School
3 to 6 August, 2022
Belsey Bridge Conference Centre, Ditchingham, Suffolk
SSG Summer School 2021
'The God Who Speaks':
Celebrating, living and sharing God's Word
4 – 6 August 2021 (Wednesday evening – Friday teatime)
taking place via Zoom
God is still speaking to us!  At this year's virtual Summer School, we have invited speakers and leaders who will explore all the different ways that God speaks to us.  We are delighted that so many wonderful speakers have agreed to join us. Bishop Peter Brignall, the initiator of 'The God Who Speaks', will introduce our two days of prayer, contemplation, discussion and debate – and there will be liturgies with music!
We plan to begin on Wednesday evening with a simple Evening Prayer followed by a chance to stay for a chat afterwards.  On Thursday and Friday, we will be joined by our speakers, for a variety of talks and discussions.  There will be liturgies each day, with music provided by our virtual choir and by cantors.  There will be plenty on offer to inspire you, but do not worry – we are ensuring there will be plenty of breaks in the timetable, with time away from your screens too.  Summer School will end at teatime on Friday.  All participants will receive a full printed programme guide, including liturgies, before the event.
Our sessions will include the following:
Sr Margaret Atkins
Sr Margaret is a Canoness of St Augustine in the community at Boarbank Hall, Cumbria. She is a lecturer and author in Theology with special interest in the ethics of the environment.
The God who speaks through creation
---
Fleur Dorrell
Fleur is Catholic Scripture Engagement Manager for the Bible Society and Bishops' Conference of England and Wales, and Coordinator of 'The God Who Speaks' initiative.
The God who speaks through art
---
Bob Hurd
Bob has served as a teacher, composer and liturgist in many pastoral and academic settings.  He began composing music shortly after Vatican II and is also known as an early pioneer of bilingual and multilingual music.
The God who speaks through music
---
Nicholas King SJ
A teacher all his Jesuit life, mainly in the UK, North America and South Africa, Nicholas SJ is currently coming to the end of a spell as Assistant Catholic Chaplain in Oxford. Some years ago, he published a translation of the entire Greek Bible.
The Bible: Inclusive translation
---
David McLoughlin
David is Scripture Champion for Birmingham Archdiocese and Emeritus Fellow in Christian theology at Newman University.
The disturbing voice of the God who speaks
---
Dan Schutte
Dan is a composer of Catholic music for liturgy, including 'Here I am, Lord'. In addition to his Jesuit formation, Dan holds two master's degrees, one in theology and one in liturgy.
Music for our time – a reflective listening session
---
Dr Gemma Simmonds CJ
Gemma is a sister of the Congregation of Jesus and former senior lecturer in theology and spirituality at Heythrop College.
A time of hope and recovery
---
The charge to attend our online Summer School is £65 for SSG members and £90 for non-members (which includes complimentary SSG membership for 1 year).
The Society of Saint Gregory reserves the right to vary these arrangements.
Booking now open!
Book your place today using our online booking system.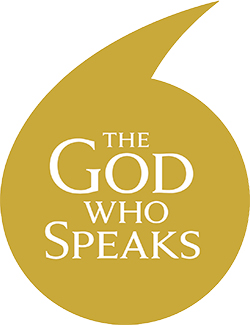 For me, there are three reasons why I enjoy the Summer School so much: 1) There is high-quality academic input – never dry or boring, but always helping me to grow in my knowledge and understanding of my own ministry within my parish.  2) I always come home with specific, practical ideas to employ within the liturgy in my own parish, either through the workshops or modelled on the excellent liturgies that punctuate the day. 3) Simply meeting and talking with other liturgists, singers, musicians, etc., sharing anecdotes and experiences of our own ministry – there is a real sense of fellowship.
An excellent experience – welcoming and affirming, challenging and thought provoking.
As I arrived at the Summer School as a first timer, I was a bundle of excitement and nervousness.  Excitement for all the hopes and desires of what I was looking forward to and nervousness about the unknown.  From the moment I arrived, I was embraced by a group of people that reflect the mercy and love that God wants for each one of us.  I go back to my parish with a new found enthusiasm, filled with new ideas that I can't wait to share.
Financial Assistance
If you're wondering whether Summer School is for you, please don't let cost keep you away. The Society has funds donated specifically to encourage and help people attend Summer School and we would be pleased to hear from you. We can help with grants of up to 50% which can be applied for by individuals of any age group. You can print off an application form here or get in touch via our Contact form.
Download a McElligott Fund application form
Complete and return this form if you wish to apply for financial assistance to attend Summer School