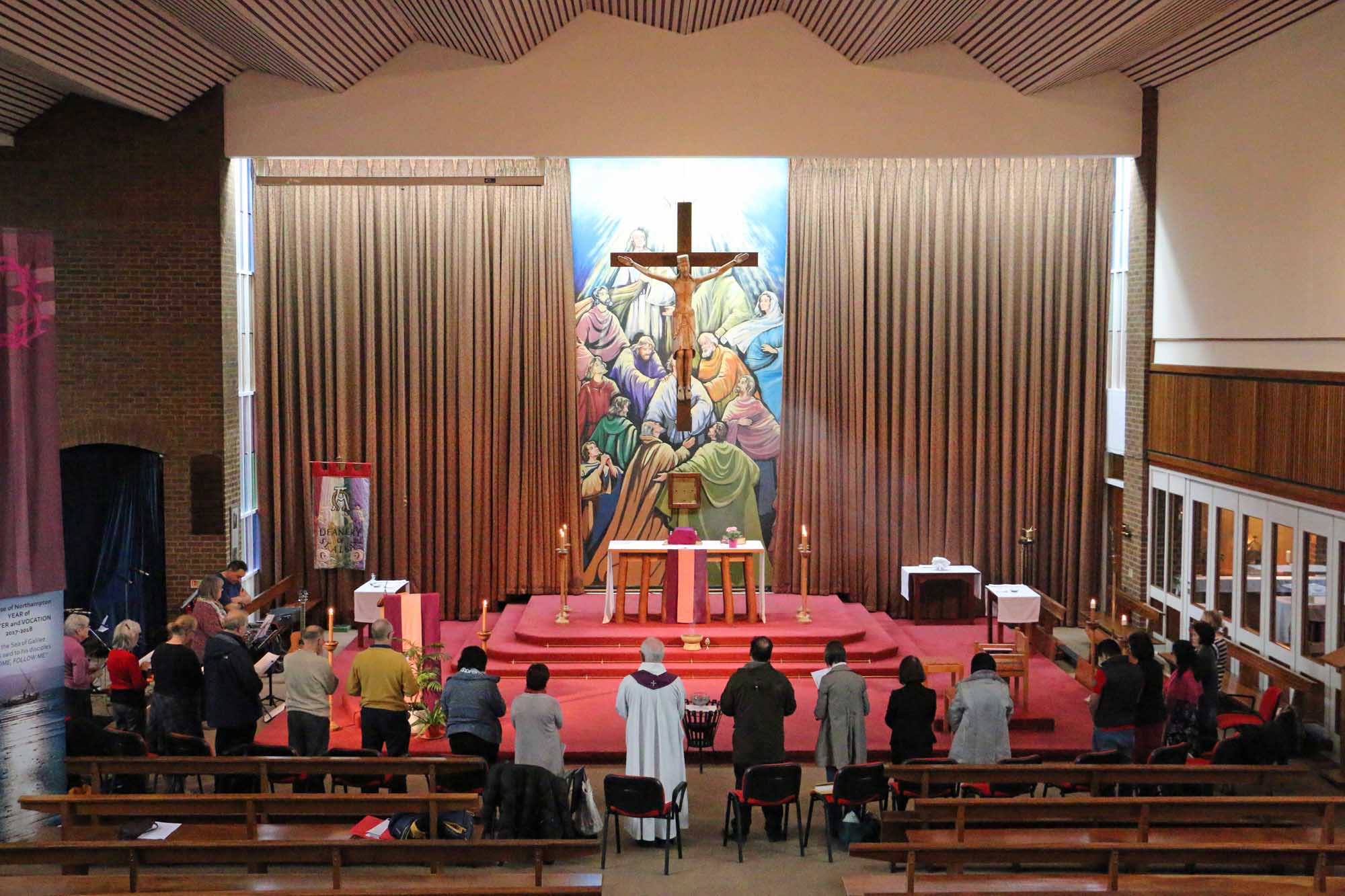 Our first Spring Gathering of 2018 took place at the Holy Ghost Church, Luton on 10 March.  Delegates from various parishes around the Northampton Diocese gathered to reflect, pray, share good practice and learn together.
The focus was on how to prepare for a truly worthy celebration of Mass. Mgr Kevin McGinnell spoke about the rhythm and flow of the Mass and how we draw the assembly into that: Mass is always a special event; it should be an occasion every time we celebrate. Martin Barry led us in planning the liturgy for several different occasions in the Church Year. Paul Wellicome demonstrated different styles of music and what might be achieved with a variety of resources and Fr Kevin explored the Mass texts including some of the less familiar Eucharistic Prayers. The day began with Morning Prayer and culminated with Mass, gathered around the Sanctuary. Feedback from delegates was that it was an informative, inspiring and uplifting day – and they'd like more of it!
If you were unable to join us in Luton, there is still time to book for one of our other Spring Gatherings. These are being held in Portsmouth on 28 April (St John's Cathedral) and Coventry on 5 May (St Thomas More Church).