Spring Gatherings 2018
Liturgy Matters!
Society of Saint Gregory will once again be holding a series of spring gatherings with talks, liturgies (Morning Prayer and Mass) and workshops.
This year there will be a particular focus on planning and preparing for Mass, exploring what is needed for a truly worthy celebration of Mass.  All are welcome, whether members or not, particularly anyone involved in parish ministry.
The day will begin with registration at 9.45 am and Morning Prayer at 10.00.  Our speaker will look at the basic principles and explore what is needed for a worthy celebration of Mass. The workshops will take place during the afternoon.  The day will culminate with the celebration of Mass.
The cost is £10 per person (bring your own packed lunch). You can book online by clicking here or if you prefer you can print out a booking form and post it to us.  Further information is available by emailing Mary Rouse.
Speaker:
Monsignor Kevin McGinnell
Workshops:
Singing and music to accompany the assembly – for anyone singing or playing at Mass, this will be a workshop full of practical tips and lots of practise! This workshop will be led by Paul Wellicome, a composer and Director of Music in his parish. Paul co-directs Birmingham diocesan choir for major events.
Planning for liturgies – what makes a good celebration? How do we prepare? This workshop will look at all aspects of planning and preparation, from musical choices to coordinating processions.  This workshop will be led by Martin Barry, Choirmaster and Director of Music at Salford Cathedral.
Exploring the texts – from the familiar words of the Gloria to Eucharistic Prayer IV, this will be an opportunity to examine the prayers we use at Mass in detail.  This workshop will be led by Mgr Kevin McGinnell, a priest of Northampton Diocese, Secretary of the Spirituality Committee, Department of Christian Life and Worship and Chairman of the Society of Saint Gregory.
Luton, Bedfordshire
Saturday, 10 March 2018  (10am – 4pm)
Holy Ghost Parish, 33 Westbourne Road, Luton LU4 8JD
Print all details for Luton here
Portsmouth, Hampshire
Saturday, 28 April 2018  (10am – 4.30pm)
St John's Catholic Cathedral, Bishop Crispian Way, Portsmouth PO1 3HG
Print all details for Portsmouth here
Coventry, West Midlands
Saturday, 5 May 2018  (10am – 4.30pm)
St Thomas More Church, Knoll Drive, Styvechale, Coventry CV3 5DE
Print all details for Coventry here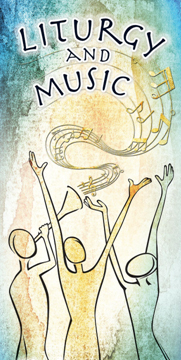 Booking now open!
Book your place today using our online booking system.
Book by post
If you would prefer to print out a booking form and post it to us with your payment, you can open the form here.
Spread the word!
You can download and print a leaflet giving details about all of our spring gatherings. Why not place some in your church or school? For leaflets about individual days, please see links in those sections.
I wasn't sure what to expect, but the day far exceeded any expectations. It was an excellent balance of workshops, liturgies and talks – all very informative.
2016 Spring Gathering attendee
Any questions?
Do you need more information?  Email Mary or follow the link to use our contact form.