Living Liturgy Forum
Professor Tom O'Loughlin, Sr Patricia Rumsey, Fr James Siemens, Mgr Kevin McGinnell
About Living Liturgy Forum
Conscious that there are fewer and fewer opportunities for people to engage in liturgical formation these days, a few of us wondered how to harness new technology and begin to develop more possibilities for people to engage in serious discussion about where we support  liturgy in the Catholic tradition.
Professor Tom O'Loughlin, Sr Patricia Rumsey, Fr James Siemens and I were asked to be involved in a Zoom conversation project involving people from New Zealand, Australia and Fiji over the summer.
This made us think of what is possible here, which has led to launching Living Liturgy Forum.
It fits in well with the aims of the Society of Saint Gregory in terms of liturgical study and will complement what the Society is also offering via the media when we cannot meet in person. 
The Forum needs people with the interest that you, our members, have, to shape its future and be part of the Church's liturgical development at a time when we are in uncharted waters.
I hope that not only will our members engage with the Forum but will let us know how to promote it and improve what we are offering.
Sincerely in Christ
Mgr Kevin McGinnell, Chair
Women & Liturgy Series
A four-part series on Women & Liturgy, hosted by Dr Patricia Rumsey will start on Monday 2 November.
2 November – The 'Silent women' of the New Testament; what do they tell us about women's contribution to early liturgy? Sara Parks and Lavinia Cerioni
9 November – "In the year 612, on the staff of the Church of Holy Wisdom there were… 40 deaconesses…". What were these women actually doing? Pauliina Pylvänäinen and Joy Powell
16 November – Why are more than half the members of the RC Church being disregarded? Voices from the sidelines. Patricia Kelly and Tina Beattie
23 November – What gifts – pastoral, ritual, theological, musical – do women bring to liturgical celebrations? Voices on the pitch. Bridget Nichols and Judith Courtney
The conversations will take place on Monday evenings at 1900 BST.  If you would like to participate, email us here (link to: info@appliedtheology.org.uk) and you be will be sent the link.
Discovering the Riches of Christian Worship Series
The first series of talks, Discovering the Riches of Christian Worship, can now be viewed on the Living Liturgy Forum website here.
| | | |
| --- | --- | --- |
| Session | Starter Question | Conversation Partners |
| 1 | Can you send an apple by email?  The difference between on-line / physical liturgy | Francisca Rumsey and Tom O'Loughlin |
| 2 | Celebrating Easter Sacraments outside of Easter?  What does it mean to have missed the Paschal Triduum? | Kevin McGinnell and Joy Grayland |
| 3 | Where does the Eucharist begin and end – the community as eucharistic | Tom O'Loughlin and Andrew Cameron-Mowat |
| 4 | The Icon Corner and prayer at home: spiritual lessons from the Christian East | James Siemens and Francisca Rumsey |
| 5 | Resume or Renew? What more do we need to do post-COVID | Andrew Cameron-Mowat and Kevin McGinnell |
| 6 | Other Liturgies in lockdown: the Lord's Prayer and the Liturgy of the Hours post-COVID | Joe Grayland and James Siemens |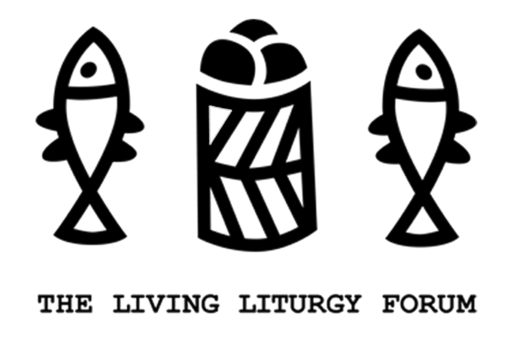 Download the information flyer here
Contact Us
To take part in the meetings, or for more information email us here