Summer School 2018
The Sacramental Journey

The Sacramental Journey:
the work of a lifetime
Wednesday 1st – Saturday 4th August 2018
Belsey Bridge Conference Centre, Ditchingham, Suffolk
Director of Liturgy: Catherine Christmas

Director of Music: Paul Wellicome

Keynote Speakers: Mgr Kevin McGinnell, Paul Inwood, Marty Haugen 
Accompanist: Stephen Bryant

Never let it be said that "We had the experience but missed the meaning" (T. S. Eliot)
For each of us, the sacramental journey is one of ongoing formation.  As we grow in our faith and receive God's Grace through the sacraments, we experience the rhythm of celebration-reflection-celebration that is such a feature of parish life.  During our time together in the peaceful surroundings of Belsey Bridge, we will explore the opportunities that each sacrament gives us to encounter Christ.  This is a summer school for lifelong Catholics, converts and enquirers.  We will reflect and pray together, and look at how we can practically enhance the sacramental journey of our parish communities through our various ministries.
Book before 1st May for reduced rates:
SSG Members: £325
Non Members: £365
Under 18s: £190
If you book after 1st May rates will be: 
SSG Members: £365
Non Members: £405
Under 18s: £230
Catherine Christmas, Liturgy Advisor for Arundel and Brighton Diocese, will guide us through carefully prepared liturgies that will both nurture and challenge us.  Catherine is also organist at St John's Cathedral, Portsmouth and a member of the Collegeville Composers Group.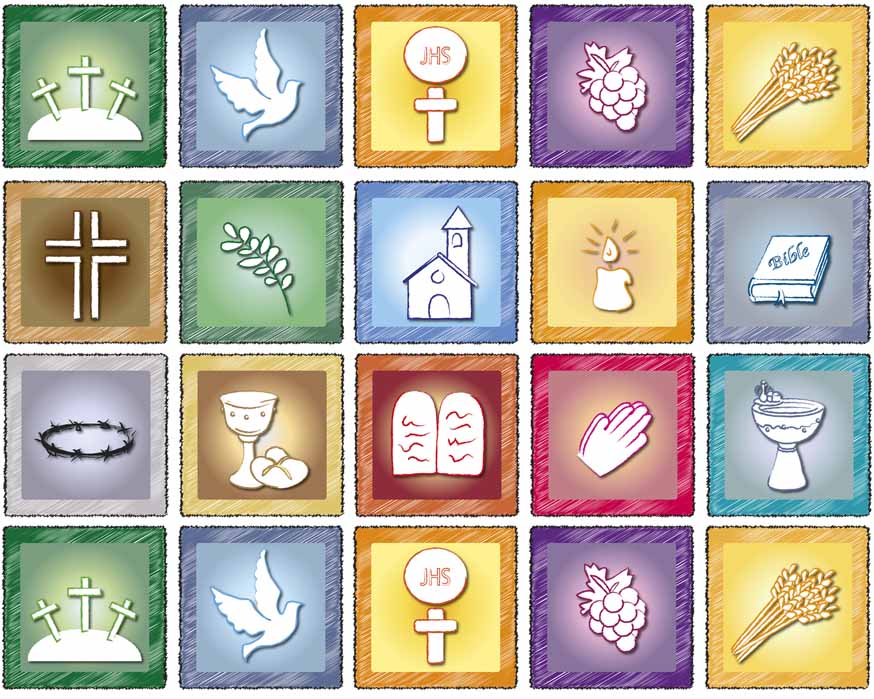 Online bookings are now closed
Download a booking form
Prefer to make your booking by post? Would you like more booking forms to pass to friends and colleagues? You can print a copy here.
Mgr Kevin McGinnell
Kevin is a priest of Northampton Diocese, Secretary of the Spirituality Committee, Department of Christian Life and Worship and Chairman of the Society of Saint Gregory.
Keynote talk: The Sacramental Journey

Paul Inwood
Paul is an internationally known liturgist, organist, choral conductor, author, speaker, and composer of the official Vatican Hymn for the Holy Year of Mercy.
Keynote talk: Music for the Journey

Marty Haugen
Marty is a composer of liturgical music, workshop presenter, performing and recording artist and author from Eagan, Minnesota.
Keynote talk: We are called

Bishop Peter Brignall
Celebrating his jubilee as an ordained priest of 40 years this year, and with a particular interest in liturgy, Peter was appointed third Bishop of Wrexham in June 2012.
Workshop: Sacraments of Initiation – encountering Christ

Stephen Bryant
Stephen Bryant is Director of Music at The Paragon School, Bath and Organist at Clifton Cathedral. He read music at Manchester University where he studied the organ with Gordon Stewart. Stephen recently launched the Clifton Cathedral Junior Choir. He has performed as an organist throughout Europe and the USA and was a finalist in the Royal College of Organists' Performer of the Year competition in 2002.
Workshop: Making a Glorious Noise – choral singing whatever your resources

Marty Haugen
Marty is a composer of liturgical music, workshop presenter, performing and recording artist and author from Eagan, Minnesota.
Workshop: To serve as Jesus did – for those in parish ministry

Mgr Kevin McGinnell
Kevin is a priest of Northampton Diocese, Secretary of the Spirituality Committee, Department of Christian Life and Worship and Chairman of the Society of Saint Gregory.
Workshop: RCIA: A Parish Experience – for those working with catechumen and candidates

Mary Rouse
Mary has been a parish reader for some 30 years and served on the Birmingham Archdiocese Liturgy Commission Church Music Committee. She is a former Secretary of the SSG and regularly delivers readers' workshops.
Workshop: Proclaiming the Word – so much more than just reading

Paul Wellicome
Paul is a composer and is Director of Music in his parish. Paul was on the Birmingham Archdiocese Church Music Committee and contines to co-direct a diocesan choir for major events.
Workshop: You Want Us to Play What? Using instrumental resources to support the parish liturgy

including… The Rich Treasure of the Psalms and Sound Advice

'Big Sings', Bar and traditional social events.
For me, there are three reasons why I enjoy the Summer School so much: 1) There is high-quality academic input – never dry or boring, but always helping me to grow in my knowledge and understanding of my own ministry within my parish.  2) I always come home with specific, practical ideas to employ within the liturgy in my own parish, either through the workshops or modelled on the excellent liturgies that punctuate the day. 3) Simply meeting and talking with other liturgists, singers, musicians, etc., sharing anecdotes and experiences of our own ministry – there is a real sense of fellowship.
Summer School 2017 attendee
An excellent experience – welcoming and affirming, challenging and thought provoking.
Summer School 2017 attendee
As I arrived at the Summer School as a first timer, I was a bundle of excitement and nervousness.  Excitement for all the hopes and desires of what I was looking forward to and nervousness about the unknown.  From the moment I arrived, I was embraced by a group of people that reflect the mercy and love that God wants for each one of us.  I go back to my parish with a new found enthusiasm, filled with new ideas that I can't wait to share.
2016 Summer School attendee
It was a fabulous opportunity to meet with like-minded people… engage in really helpful workshops and praise God together. The range of workshops provided opportunities for all to participate at an appropriate level… I was enthused and inspired by these and I look forward to sharing the outcomes with my parish.
2015 Summer School attendee
About our venue
Belsey Bridge Conference Centre is situated on the Norfolk/Suffolk border in quiet countryside, ideal for a relaxing walk.  The Centre has a reputation for excellent, locally sourced food and comfortable accommodation, mostly in en-suite rooms.  The bedrooms with en-suite facilities will be allocated on a first come, first served basis.  For those coming by public transport, there is a bus service from Norwich to Bungay and the Summer School Team can arrange transport from the village to the Conference Centre.  For further information about the venue please visit www.cct.org.uk
The Society of Saint Gregory reserves the right to vary these arrangements.
Financial Assistance
If you're wondering whether Summer School is for you, please don't let cost keep you away. The Society has funds donated specifically to encourage and help people attend Summer School and we would be pleased to hear from you. We can help with grants of up to 50% which can be applied for by individuals of any age group. You can print off an application form here or get in touch via our Contact form.
Download a McElligott Fund application form
Complete and return this form if you wish to apply for financial assistance to attend Summer School