The Society holds an Autumn Assembly every year. It is an opportunity for members to meet up again, attend a workshop, share in Mass and socialise. The event always includes the Annual General Meeting and the Crichton Memorial Lecture. In recent years, the Assembly has been extended to include an event and a meal on the Friday evening, which has proved very popular with many members.
This event has now taken place
The information given below has been retained for now to give a flavour to anyone thinking about coming along next year.
Details of next year's assembly will be posted as soon as they are available.
On Friday 4 October, we will gather in the beautiful city of York for the 90th Anniversary Autumn Assembly. We will meet at York Minster at 3.00pm for a guided tour of the Minster. There will be some free time to explore the Undercroft Museum and Crypts before Evensong. Then we will move on to dinner at a local restaurant.
On Saturday, 5 October, our day starts at 10.00am at the English Martyrs RC Church, Dalton Terrace, YO24 4DA. After Morning Prayer, Mary Ryan, Trustee of the Society, will present 90 years of SSG – the uncut version! 
After lunch and our AGM, our Chairman, Monsignor Kevin McGinnell, will deliver the Annual Crichton Memorial Lecture: Quo Vadis? Unfinished Work.  We will close with Mass at 3.30 pm.
The Society is most grateful to the Lisbonian Society for its on-going support of this annual lecture.
We welcome members and friends, old and new, to this Assembly in our 90th Anniversary year. 
Agenda of the Annual General Meeting of the Society of Saint Gregory
To be held on 5th October 2019 at English Martyrs RC Church Dalton Terrace, York YO24 4DA
Minutes of the Annual General Meeting held on 13th October 2018
Annual Report and Accounts 2018/2019
Chair's Review
Election of Officers and Other Trustees
Constitution
90th Anniversary
Notified Business
Any other business/questions from the floor
Booking
The cost is £20 per person to attend the Autumn Assembly. This includes the talks and visits, The Crichton Memorial Lecture and lunch on Saturday, but not the Friday evening dinner.
For those who wish only to attend The Crichton Memorial Lecture the cost is £10 and this includes lunch before the Lecture.
There is no charge for attending the AGM, which is for members of the Society only.
Online booking is available here. Or you can download our flyer and booking form here.
Further information is available by emailing Mary Rouse.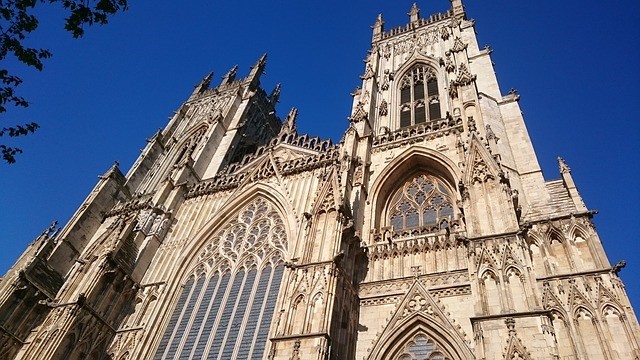 Any questions?
Do you need more information?
Email Mary
 or click the link to contact us.
Crichton Memorial Lecture
Find out about this annual lecture, given in memory of a great liturgist