The Society holds an Autumn Assembly every year. It is an opportunity for members to meet up again, attend a workshop, share in Mass and socialise. The event always includes the Annual General Meeting and the Crichton Memorial Lecture. In recent years, the Assembly has been extended to include an event and a meal on the Friday evening, which has proved very popular with many members.
This event has now taken place
You can read a report about this year's assembly here.
The information given below has been retained for now to give a flavour to anyone thinking about coming along next year.
Details of next year's assembly will be posted as soon as they are available.
This year we gather in London for the Autumn Assembly.  For those wishing to gather early, Friday evening will begin with a visit to Westminster Abbey for Sung Eucharist for the Translation of St Edward the Confessor at 5pm.  Dinner is booked at a local restaurant for 7.30pm.
On Saturday, we will meet at St Aloysius, Somers Town, 20 Phoenix Road, Kings Cross, NW1 1TA.  After Morning Prayer, John Ainslie, former Chairman of the Society, will lead a workshop exploring the psalms.  As this year sees the 500th anniversary of the Reformation, the Annual Crichton Memorial Lecture, with an ecumenical theme, will be delivered by the Reverend Lucy Winkett, Rector of St James's Church, Piccadilly.  Lucy will be familiar to many as an author, religious commentator and regular contributor to BBC Radio 4's Thought for the Day.
The Society is grateful to the Lisbonian Society for its on-going sponsorship of the annual Crichton Memorial Lecture.
Friday 13th October 2017

Westminster Abbey
5 pm Sung Eucharist for the Translation of St Edward the Confessor
7.30pm approx Dinner at a local restaurant for good food and fellowship
Saturday 14th October 2017

St Aloysius Church, Somers Town, 20 Phoenix Road, Kings Cross, NW1 1TA
(Timetable is subject to change)
10.00 am  Gather in the hall at St Aloysius – Tea and Coffee
10.15 am  Morning Prayer and welcome
10.30 am Exploring the Psalms – John Ainslie
11:45 pm   Liturgy preparation for Mass
12.30 pm  Lunch
1.30 pm    Annual Crichton Lecture – Rev'd Lucy Winkett: 'Followers of Christ: Anglicans and Catholics journeying together'
2.30 pm   Annual General Meeting Click here for the agenda.
3.15 pm   Mass
Booking
The cost is £15 per person to attend the Autumn Assembly. This includes the lecture, workshop and lunch on Saturday, but not the Friday evening meal nor any charge made by additional visits to places of interest.
For those who wish only to attend The Crichton Memorial Lecture the cost is £10 and this includes lunch.
There is no charge for attending the AGM, which is for members of the Society only.
Online booking is now closed.  Further information is available by emailing Mary Rouse.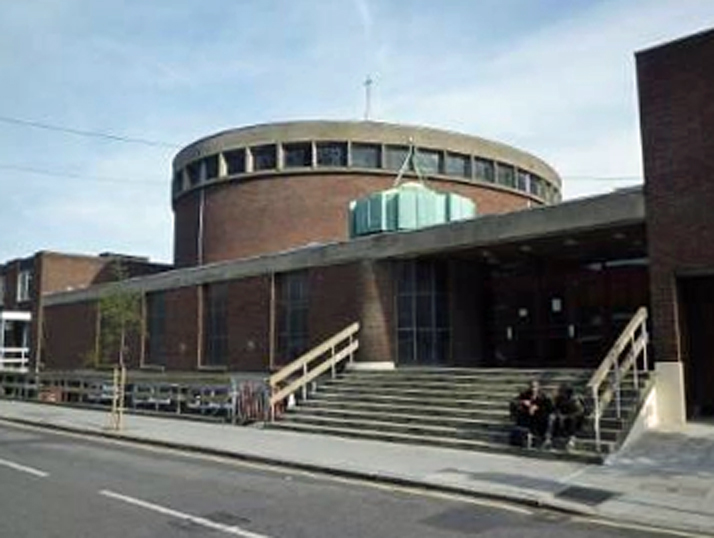 Crichton Memorial Lecture
Find out about this annual lecture, given in memory of a great liturgist